We are gathering at Potsdamer Platz at 1400 on Saturday, February 29 to march to the Indian Embassy.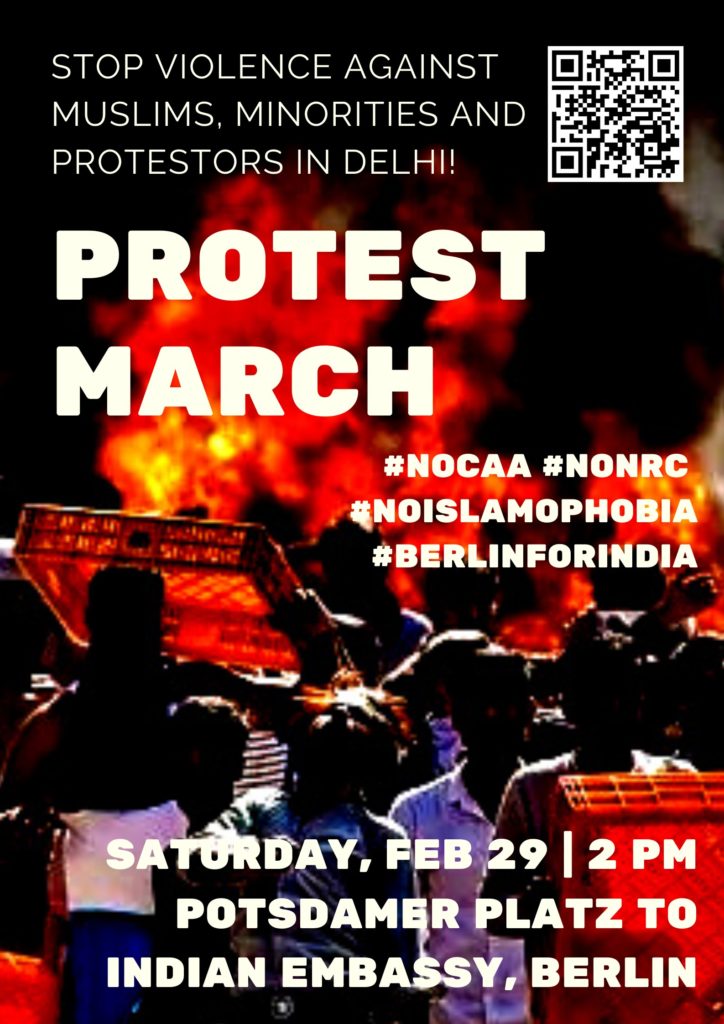 On February 24, supporters of India's unjust Citizenship Amendment Act attacked Muslims in Northeast Delhi, some times in full view of the Delhi Police. The attackers have been photographed using stones and hurling petrol bombs.
We must show up in large numbers to express deep solidarity with the victims and demand that the Indian government wake up and put an end to this unrelenting violence against Muslims, minorities, and protesters in India.